Do not be on fire, AKA "getting to grip with things".
Have you ever cooked anything on a camp fire? And have you ever cooked anything in a microwave oven? They're basically the same thing, but they do the same thing very differently, and they require vastly different levels of care, skill and maintenance. The microwave oven does the challenging stuff for you. However, handle a camp fire badly and you are going to get burnt, and possibly burn others too. The camp fire also takes time and effort to set up correctly, and to decommission safely.
That's a useful analogy for what it takes to be a company director, compared to being a regular employee. If you do not comply with the directors' duties in the Companies Act then (metaphorically) you are going to get burnt. Whereas an employee might only risk a (metaphorical) slap on the wrists.
At Proactive, when we've worked with new clients for a number of months, we sometimes have to remind them of their duties and obligations. The email can vary in severity, and it usually starts like this:
"I would be failing in my duty as an accountant if I didn't tell you this now. And, it's better that you hear it from me now, rather than hear it from HMRC after a few more years of doing the same thing. Nobody wants to end up in court arguing with HMRC or a supplier or a business partner."
The middle of the email is tailor made to explain some of the concerns we have as professional accountants. It's factual, it's not emotional. And it stresses that we ourselves are company directors who comply with the directors' duties. Hence, we are complying by telling errant directors that they also need to comply.
Usually this "get a grip" email ends with the standard dialogue below, though it sometimes changes depending on the circumstances:
"Your first duty is to act in the best interests of the company and for the benefit of its stakeholders as a whole. The company bank account is not your personal piggy bank. You and your company are not the same thing. I recommend that you read about directors' duties in sections 170 – 177 of The Companies Act 2006
 http://www.legislation.gov.uk/ukpga/2006/46/contents
Please look closely at s172.1(c) and 172.1(e).
Where s.173 says "independent judgment" it means that you need to step away from the business and look at it from the outside as an independent observer. As this mythical independent observer, do you think that the interaction between the company (one legal entity) and the director (a separate legal entity) all comply with s.172.1(e) where is says "maintain a reputation for high standards of business conduct"?
Take the weekend to think this all through, it's time to get a grip on being a business director, and then let me know what would be a good next step."
So if you're leaving the world of employment to work as a contractor through your own limited company, it's not as straight forward as operating a microwave oven. It's more like cooking on a camp fire. It's not a walk in the park, it's a fire, and you are legally required to get a grip!
Engineers and software developers will know about rule zero . . .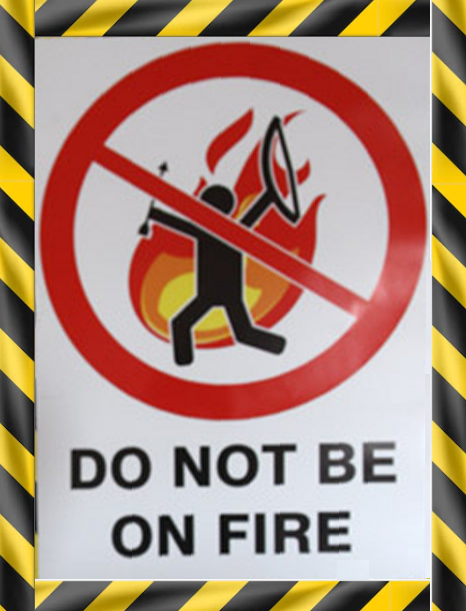 Rule 0 – Do not be on fire!