Have you had a letter from HMRC with the new BX9 1BX address? Did you write back to it? What happened to your letter?
BX9 1BX is an artificial post code and it's not on the Royal Mail database. It's a mail handling facility operated by HMRC in Bexley, Kent. Letters are opened and scanned and electronically dispatched to other HMRC offices. Occasionally, bulky items are forwarded as originals (using internal mail) to the HMRC office which is to deal with them.
In Jun 2006 we adopted a policy of sending all communications to HMRC by Special Delivery, because they fail to handle phone calls well, and they tend to lose ordinary mail. They also routinely fail to sign for Recorded Delivery letters so it has to be Special Delivery. When all of the offices consolidated a few years back, we resorted to using this main address for nearly all the mail we send to HMRC:
HM Revenue and Customs
Benton Park View
Newcastle Upon Tyne
NE98 1ZZ
That's another mail handling facility just like the one in Bexley. Interestingly, the HMRC web site tells couriers to always use the Newcastle address.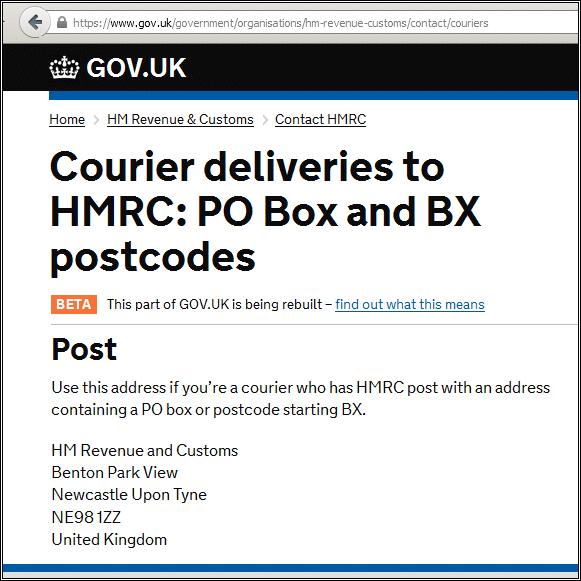 You can check that web page here. Incidentally, the NE98 1ZZ postcode is on the Royal Mail database.
So this letter really amused us: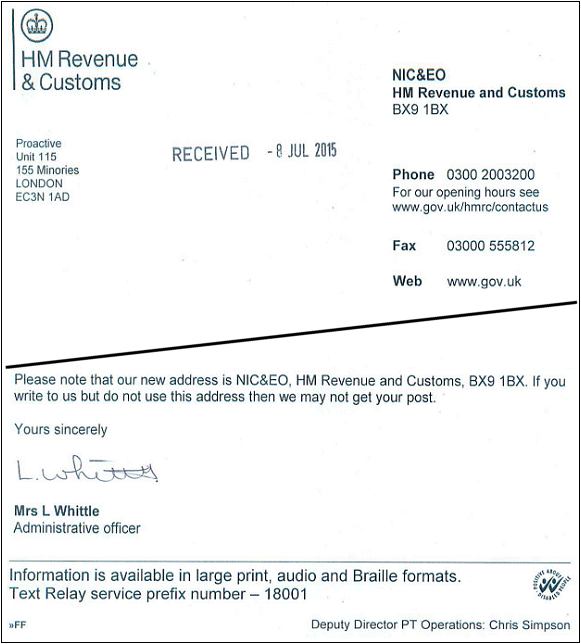 Perhaps somebody should let Mrs L Whittle know?