Late on Thursday 23 Jun 2016, we tried to submit a number of Corporation Tax returns for clients. The data went in (apparently), but the normal response did not come back. We tried again early on Friday with the same blank result.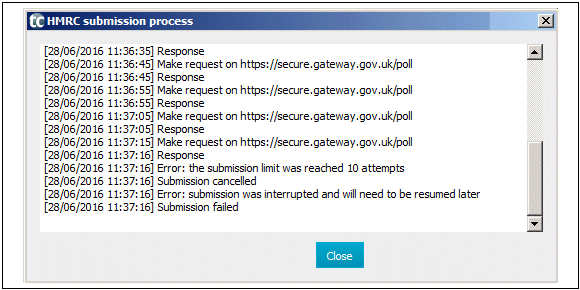 According to Acorah, our software supplier, this issue (experienced by many accountants) was raised with HMRC on Friday, and whilst the data has arrived on the HMRC systems, it is only the "result" message which is failing. We checked the HMRC status page on both Thursday and Friday and it said the systems were all working normally. It still says "full service available" even though there is clearly something wrong.
https://www.gov.uk/government/publications/corporation-tax-service-availability-and-issues/corporation-tax-service-availability-and-issues
So we tried again on Monday, and again just now (approx 11.30am on Tuesday 28 Jun 2016). This time Acorah has provided an alert window to put us in the picture.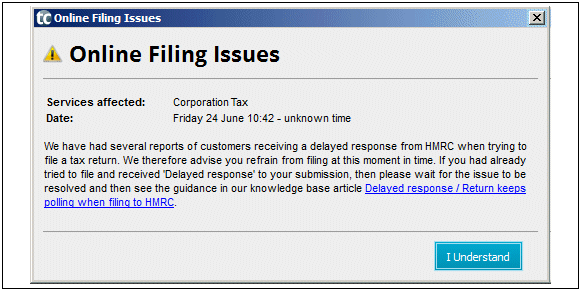 Anyway, HMRC haven't updated us or Acorah and so we don't know when we can return to normal patterns of work. Apologies if you're waiting on a confirmation of submission! So are we!